Handy Grammar: Zero Conditional
Drill with Handy Flashcards! Assess with Handy Task Cards!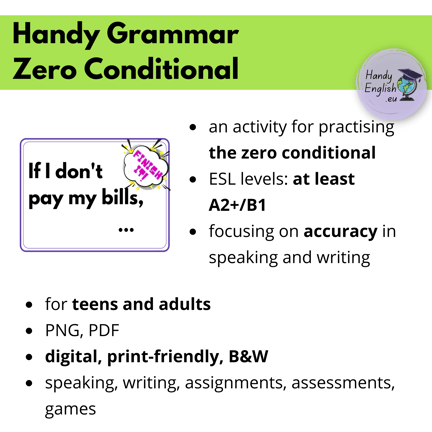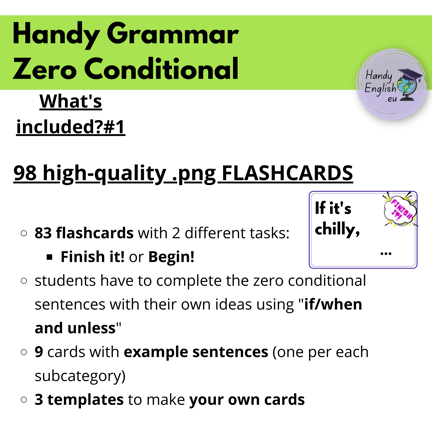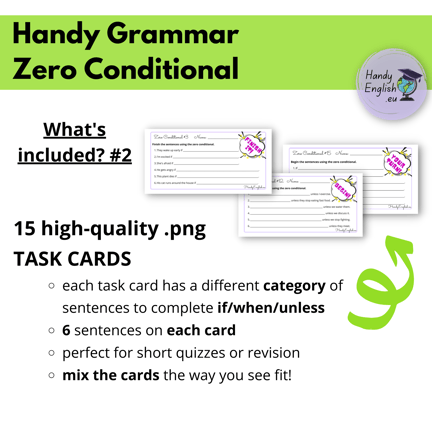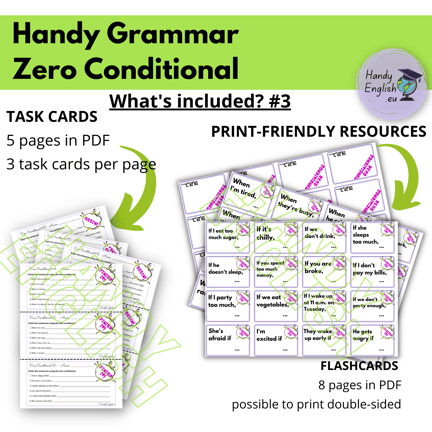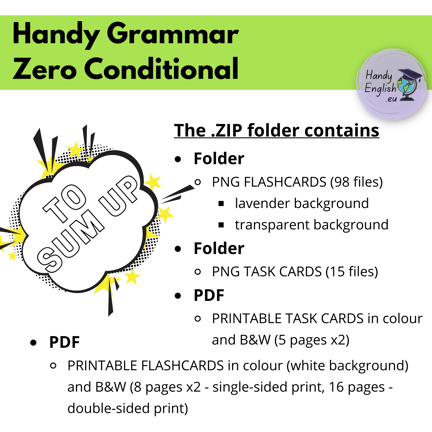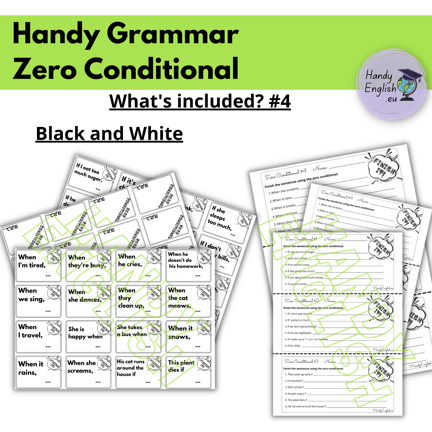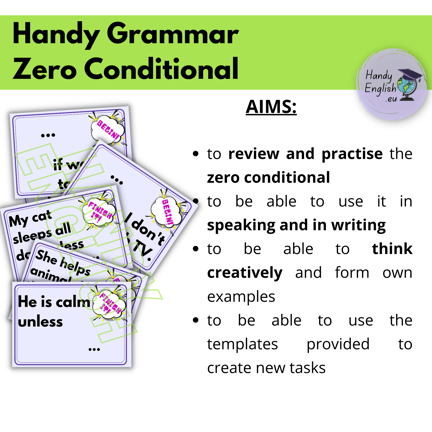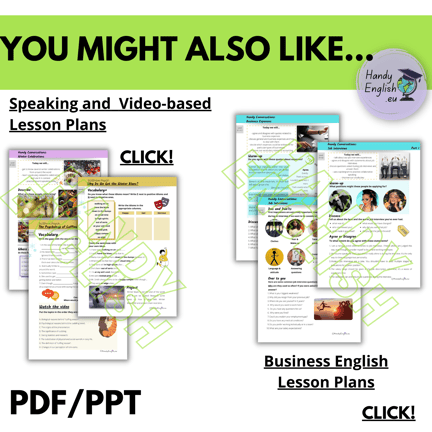 Handy Grammar is a new series drilling using the communicative and creative method.
This is a zero conditional set.
Stay tuned for other Handy Grammar sets, such as first conditional, second conditional, third conditional, passive voice, English tenses, and other grammatical structures.
Please read the description carefully - pictures are available in the detailed preview!
Handy Grammar: Zero conditional
an activity for practising the zero conditional

ESL levels: at least A2+/B1

focusing on accuracy in speaking and writing

for teens and adults

PNG, PDF

digital and print-friendly!

speaking, writing, assignments, assessments, games
What's included?
98 high-quality .png FLASHCARDS
83 flashcards with 2 different tasks: Finish it! or Begin!

students have to complete the zero conditional sentences with their own ideas using "if/when and unless"

9 cards with example sentences (one per each subcategory)

3 templates to make your own cards
15 high-quality .png TASK CARDS
each task card has a different category of sentences to complete if/when/unless

6 sentences on each card

perfect for short quizzes or revision

mix the cards the way you see fit!
PRINT-FRIENDLY RESOURCES
TASK CARDS
5 pages in PDF

3 task cards per page
FLASHCARDS
8 pages in PDF

possible to print double-sided
AIMS:
to review and practise the zero conditional

to be able to use it in speaking and in writing

to be able to think creatively and form own examples

to be able to use the templates provided to create new tasks
How about: