BBC REEL - Svalbard
A perfect seasonal no-prep video-based lesson plan
SEASONALYOUTUBEESLADULTS - INTERMEDIATETEENS - INTERMEDIATE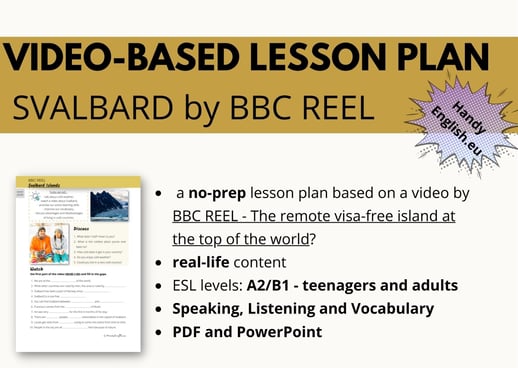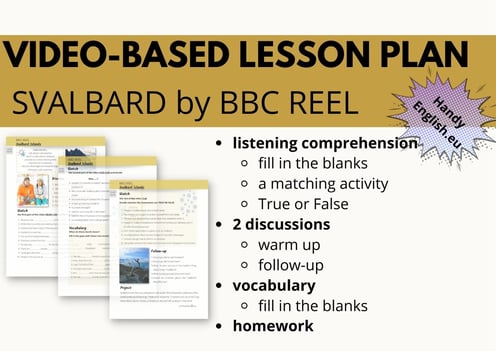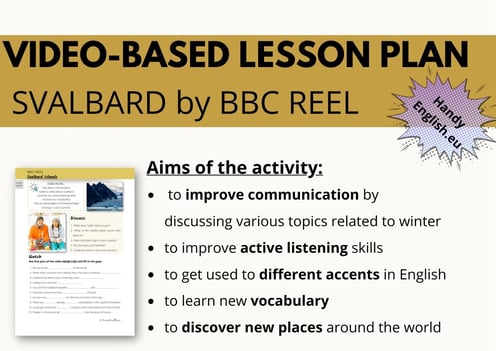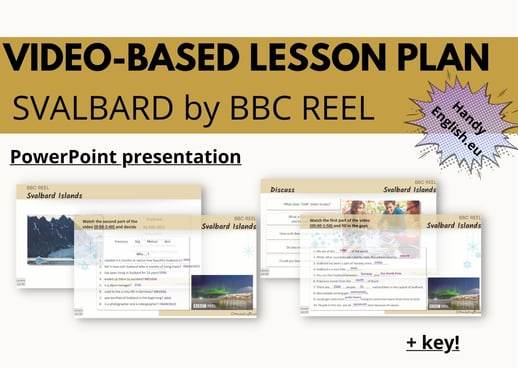 Tired of discussing Christmas every single year? Need an original seasonal and winter lesson plan?
Your students are not 10 anymore and want to discuss real-life content while improving their active listening skills?
Handy Videos presents a perfect no-prep lesson plan based on a Youtube video from one of the biggest educational channels: BBC REEL - The remote visa-free island at the top of the world?
The set consists of a PowerPoint presentation with answers provided as fancy animations, a printable PDF for students + a KEY!
3 pdf pages x 2 - SSV and KEY: full lesson plan for 45-90 minutes) and a PowerPoint presentation.
What kind of activities are provided?
Speaking: Let's exchange our experience and opinions,
Listening: Fill in the blanks, a matching activity, True or False,
Vocabulary: fill in the blanks,
Follow-up: discussion
Homework: Project based on individual research.
Disclaimer: Sources provided, written permission to use the video from BBC REEL received.
Removing the Handy English logo and re-uploading/selling the file is strictly forbidden.