Find My Twin - WINTER edition
A fun and versatile game/activity for your ESL/ELA/ELL A1+, A2, and B1
SEASONALESLSPEAKING CARDS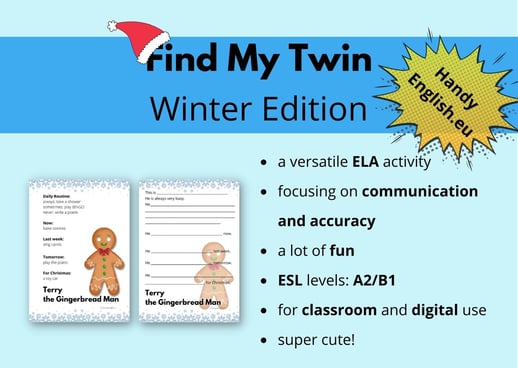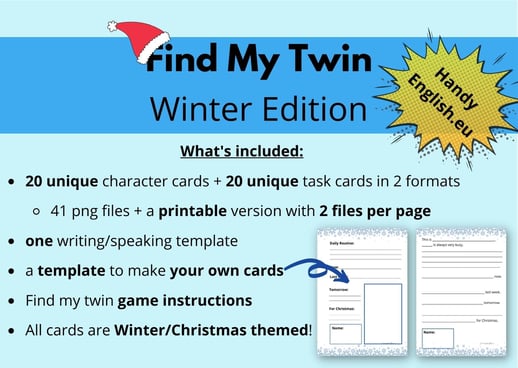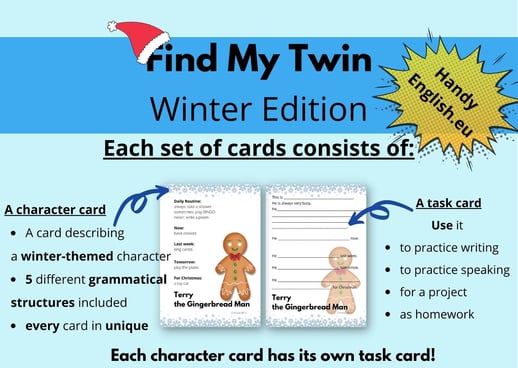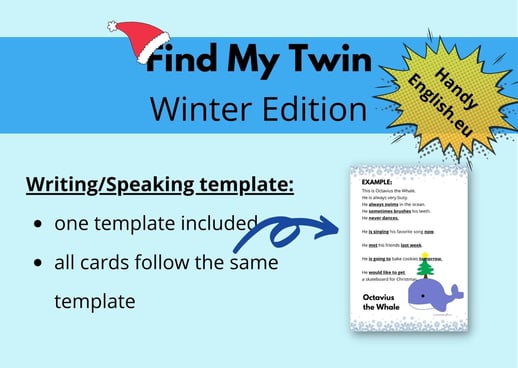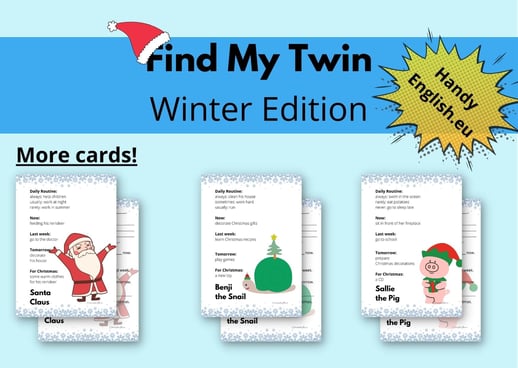 A fun and versatile game/activity for your ESL/ELA/ELL A1+, A2, and B1 Students
FIND MY TWIN! WINTER/CHRISTMAS EDITION!
Can be used as speaking cards in the classroom/online, question formation activity, basic tenses revision, or even a writing assignment!
What's included:
20 unique character cards + 20 unique task cards in 2 formats

40 png files + a printable version with 2 files per page

one writing/speaking template

a template to make your own cards

Find my twin game instructions

All cards are Winter/Christmas themed!



Designed to review:
present simple

present continuous

past simple

be going to

would like to
Aims of the activity:
to be able to form Yes/No questions using different tenses

to be able to answer questions using short answers

to learn or review thematic vocabulary

to practice accuracy

to practice writing skills

How to use:
a collaborative speaking assignment

writing practice

homework

Find My Twin game

(instructions included)

a speaking activity

a class project
Removing the Handy English logo and re-uploading/selling the file is strictly forbidden.